Translator Services in the Middle East
Looking to hire a professional translator for a conference, meeting or event in the Middle East and don't know where to start? Need an experienced translator with strong technical know-how? We can help!
Professional, top-rated conference and event translators in the Middle East
Highly competitive pricing
Consistent quality, superior results
Friendly, English-speaking customer service
Fast, electronic quotes and reservations
Experts in multi-city and multi-country events
The Global Media Desk only works with the finest, most respected translators in the Middle East. Our experience with large international conferences, business meetings, legal depositions and examinations, trade shows, and VIP delegations means that you can count on us to get it right. We will carefully analyze your multilingual event to determine your precise needs, and then deliver unbending standards of quality, every time.
Our priority is to make sure that your conference, event or meeting in the Middle East is a complete success.
What Our Clients Are Saying About Us
Thomas H., World Lotteries

"We were very happy with the services of the two interpreters. They were very well prepared, very service-minded and efficient. It was very efficient and positive to work with you. We'll use your services again, should we have need for them."

Jill B., Alvarez & Marsal

"We were completely impressed by the interpreters you provided. They were all very good linguists with professional business demeanor and impact."

Andrew M., VF Corporation

"You managed to put a good team together in a short space of time. We are extremely satisfied with the service delivered by the translators and engineers during our product launch."

Lea B., Yale Law School

"Many thanks for the excellent job that the translator did at the hearing. We all learned a lot from the hearing, and the translation made an invaluable contribution to our learning experience."

Nilar C., The World Bank

"Both interpreters did an excellent job with the technical material and were pleasant to work with. Should we need interpretation services again, I would highly recommend using Global Media Desk with these exceptional professionals."

Allyson D., Venable LLP

"Everyone was very pleased and impressed with the interpreter you provided. Thank you for all your hard work and dedication to this matter. We all appreciate your help and the wonderful service your company has provided us."
GET A FREE QUOTE
Our Satisfied Clients
What You Can Expect From The Global Media Desk:
Experienced Translators
in the Middle East
Superior Quality Results
Excellent Customer Service

Multi-City &
Multi-Country Capable
Top-Rated Professionals
Highly Competitive Pricing
Areas Served: Translator Services in the Middle East
Countries Served in the Middle East:
Algeria, Armenia, Azerbaijan, Bahrain, Egypt, Georgia, Iran, Iraq, Israel, Jordan, Kuwait, Lebanon, Morocco, Oman, Qatar, Saudi Arabia, Syria, Tunisia, Turkey, Turkmenistan, United Arab Emirates (U.A.E.), Yemen, and more!
Cities Served in the Middle East:
Istanbul, Riyadh, Ankara, Jiddah, Ismir, Sana'a, Mecca, Amman, Bursa, Adana, Beirut, Dubai, Medinah, Gaziantep, Masqat-Matrah, Jerusalem, Antalya, Abu Dhabi, TelAviv, Doha, Ersurum, Haifa and many more!
Tips for Planning an International Event in the Middle East
Visa Requirements
Some countries require visas to be obtained in advance and can take anywhere from one week to one month to process. You can look up visa requirements by citizenship here:

www.visahq.com/citizens
What Time is it?
If you're reading this during the daytime in the United States, it is already evening in Europe. And in Asia, it's already tomorrow. Find the time difference between several cities with the Time Difference Calculator:

www.timeanddate.com
Hire a Translator in the Middle East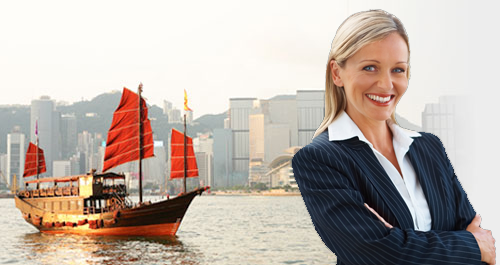 Our Global Offices
Dubai, UAE
Mumbai, India
Hong Kong
Johannesburg, South Africa
Los Angeles, California
London, England
Frankfurt, Germany
Paris, France
Mexico City, Mexico
Request a FREE Quote and Hire a Translator in the Middle East